The month of August and early September brought us so much more in the world of TaleSpire and Tales Tavern. So much I can barely keep it all straight, but let's give it a go anyways!
Hero Forge Integration Coming
On September 1st, Bouncy Rock officially confirmed that Hero Forge integration is coming to TaleSpire. We don't have an official release date yet and there is much to be done, but it's coming. They've told us there will be more information about this awesome partnership coming later this month.
Now one concern that has been brought up is the cost, so let's clarify a few things: First, Hero Forge integration is NOT Tale Weaver or a replacement for it. Tale Weaver is still to come and will allow you to create in-game items for free. So if you don't want to spend, you don't have to. Hero Forge integration is simply an additional feature in the software.
Second, at present there aren't any known discounts for Hero Forge minis. Hero Forge is still a separate business and so pricing is theirs to control. Minis can be bought one at a time or through subscriptions if you want to get a bunch and save some.
Dimension 20 now using TaleSpire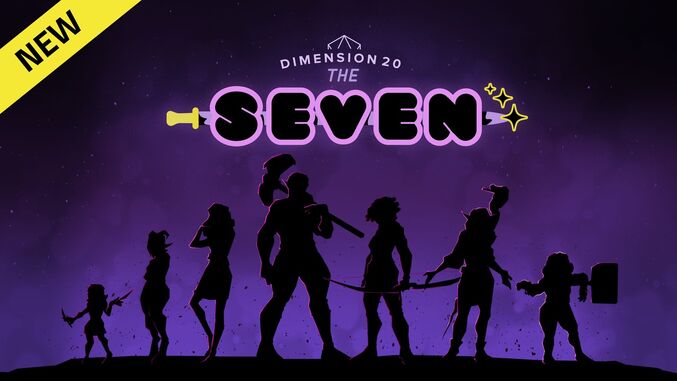 We mentioned this announcement last month but wanted to give a quick update. Dimension 20's new season "The Seven" began a few weeks back, but this week they finally showed off TaleSpire in live seesion. The combat began as the heroes raced for their (and their beautiful horse's) lives. Luckily the warrior geese arrived as well to help them. If you want to check it out, subscribe to Dropout TV to catch up on all the story and see the beauty of TaleSpire and Hero Forge in action.
Demiplane for TaleSpire LFG
Bouncy Rock also announced that they are partnering with Demiplane to help players find games to play using TaleSpire. You can connect with it at https://demiplane.talespire.com/ . It's still fairly new so we'll see how it grows, but fingers crossed that it will another good resource besides Reddit and the TaleSpire Discord.
New TaleSpire Status Effects, Coloring and Bookmarks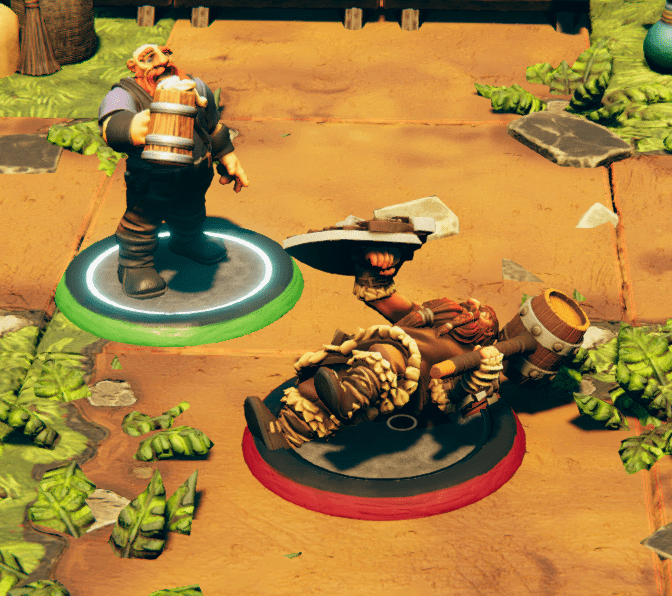 Yes, as if that all wasn't enough, in the last month we've had a number of exciting announcements about updates to TaleSpire.
First, we got bookmarks. You can create create personal markers which allow you to search in the board panel or even create web links that go directly to a location in TaleSpire. This is definitely a great addition for players and builders alike.
Next came knockdowns, the first persistent miniature effect in TaleSpire. Now you can knock a creature prone for whatever reason, whether they were grappled and shoved, or completely knocked out. Thanks to the first of hopefully many mini updates, you can now visibly see this inside the game.
On top of that, we got colored base rings. Now the rim of your minis can be colored, not only just for fun but also to denote certain status effects if you want. This is a fantastic quality of life addition to help with the bookkeeping that is involved in any tabletop roleplaying game.
New Creator of the Month
Just a quick shout-out to Gogots as our new September creator of the month. He's done a fantastic job and you can read all about him in our formal announcement. Stellar building and keep up the good work!
Asset Replacer Released to the Public
Phew, as if we didn't have enough going on this month. We're releasing our asset replacement tool to the public. Visit a slab and it will tell you every asset within, moreover you can replace existing assets using this wonderful little piece of tech! Full disclosure, it's still early so if you run into issues please don't hesitate to let us know. Also, not all assets have the same layout and rotation, so while the current version simply replaces, it doesn't add rotation or movement to the items being replaced (that will be in a future version). So have at it and turn those taverns into dungeons (well sort of) quickly and easily!
Coming Soon! Tales Tavern Store
Yes, that's right: we're soon going to be launching a new online store! Buy your Tales Tavern gear and the proceeds go to supporting the site so we can keep it running and add sweeter features. Or you can even design your own gear and purchase it, which we'll have sent directly to you. If you don't need gear and still want to support the site, we also have our Patreon which helps fund the tavern and keep the lights on. This is a labor of love but anything to help is more than appreciated!
New Tales Tavern Layout
After a very long time of being focused primarily on slabs and boards, we felt it was time to start helping promote new things that are coming in the world of TaleSpire. In order to foster that we've added some new categorization on the Tales Tavern home page, with pages devoted not only to TaleSpire slabs and boards but also to TaleSpire Campaigns and Collections, TaleSpire Creators and TaleSpire Resources. We have a lot more planned (including a new Mini database coming, Updated FAQs, New Tools, and possibly Modding info) but this starting step will help expose more of this one of a kind group of people to each other!
This is all a work in progress so if there are things you'd like to see more of or other ideas you think would help, please come join us on the Tales Tavern Discord. We're open to hearing it all in hopes of making the best site possible for players, GMs, creators and all of the TaleSpire community.
Thanks for being a Great Community
To close out, I just wanted to post another shoutout for this awesome group of people. Without everyone doing their part – from GMs running games, players playing, creators building fantastical creations, streamers getting the word out, and of course the team at Bouncy Rock – TaleSpire wouldn't be what it is today. I know I personally can't wait to see where this goes.
Thanks for your time and passion, we look forward to being your online VTTRPG home for many sessions to come!