Curse of Strahd – Yester Hill
Board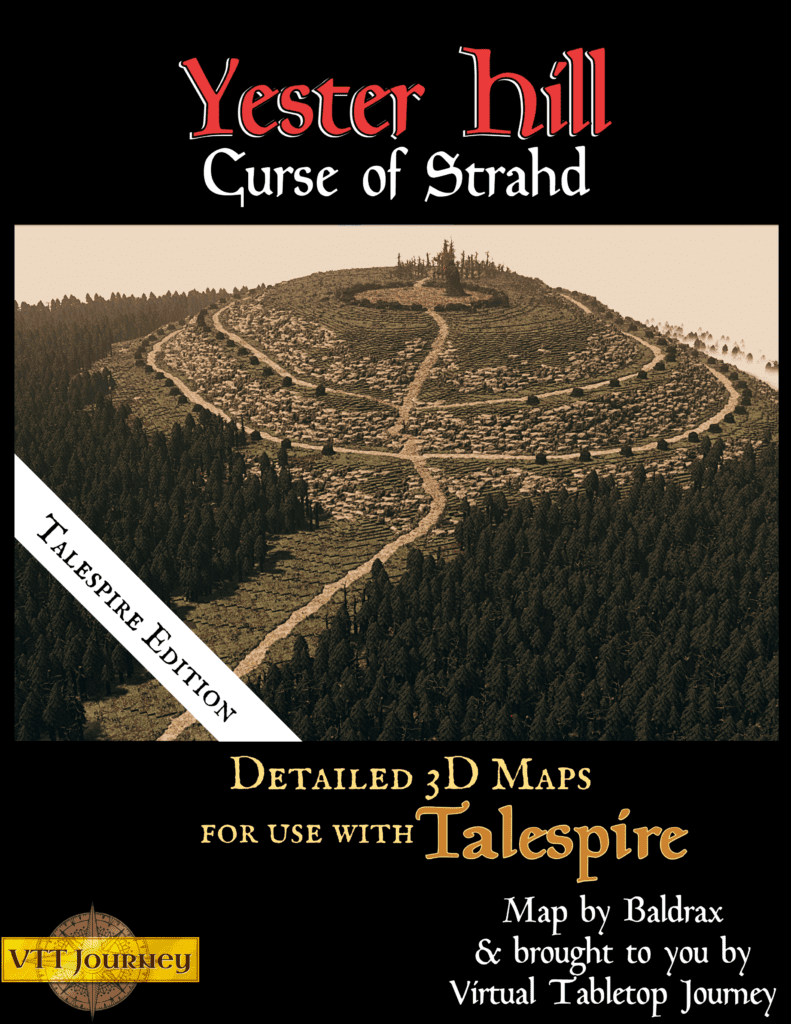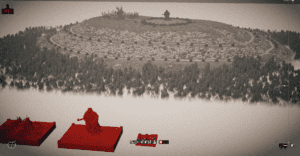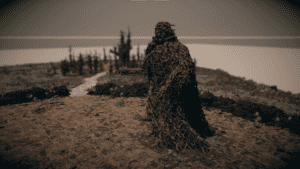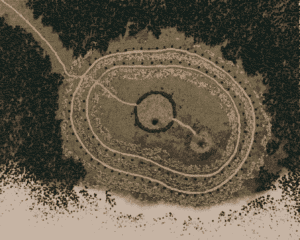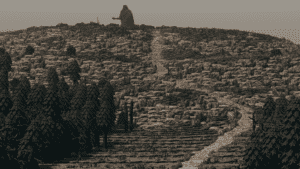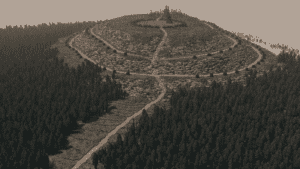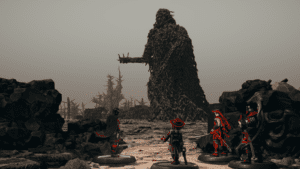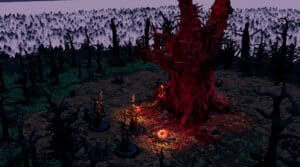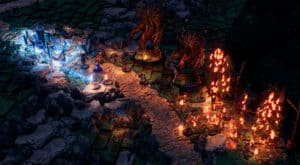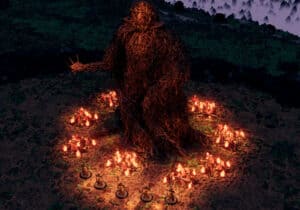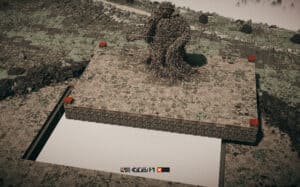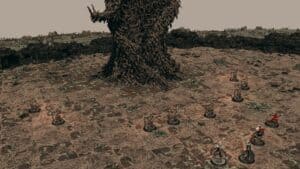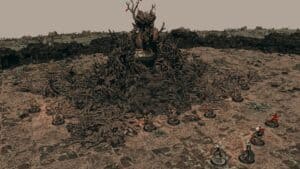 Author:
Demongund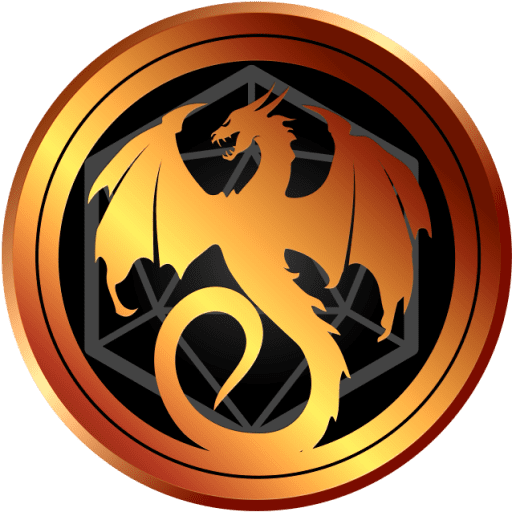 TaleSpire Version: EA - Chimera
Created On: October 22nd, 2022
Last Updated: October 22nd, 2022
Virtual Tabletop Journey presents the iconic Curse of Strahd – Yester Hill recreated for use in TaleSpire! This map was made possible by the Castle Ravenloft – Talespire edition Kickstarter! Thanks so much for your support!
Variant Maps!
[Board] Yester Hill – Full (this board)
Board Features
Environment blocks for morning, noon, sunset and moonlight.
A vast landscape including 1.4 miles of pathing!
Alternate slabs for the wicker statue pre and post ritual (destroyed statue).

Instructions – To swap out the statue, delete/cut a selection box after aligning the corners with the hidden red tiles (see screenshots). Then copy/paste in the other slab.
If you enjoyed the map, please consider becoming a patron so I can continue to provide high quality maps for the community!
Credits
Sample Collections/Campaigns that include this slab