👿 VOLCANO ARENA [ DEMON ARENA VARIANT] – Dimension 20: The Seven
Board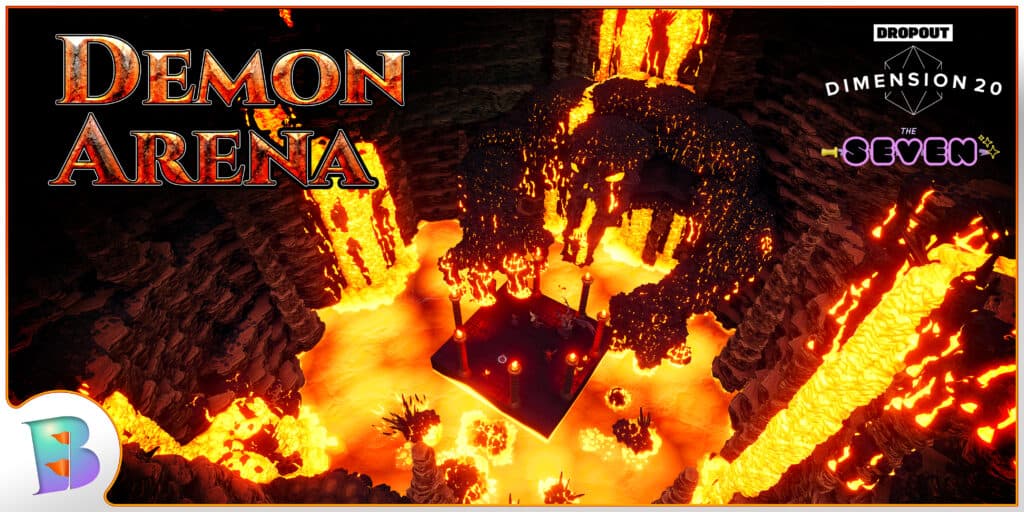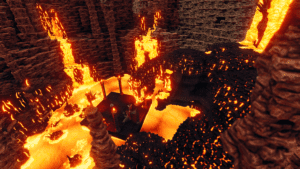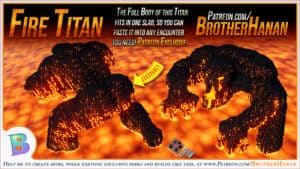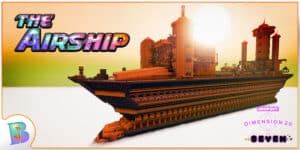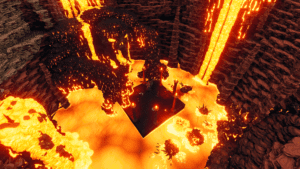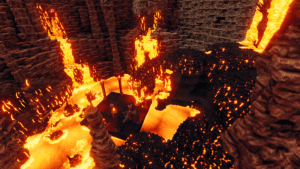 TaleSpire Version: EA - Chimera
Created On: March 19th, 2022
Last Updated: March 19th, 2022
ALL of the Dimension 20: The Seven battlemaps are available now!  The StarStruck SciFi battlemap collection is coming soon!
Face doom head on in the center the volcano caldera.  This variant of Dimension 20: The Seven's Volcano Arena has a giant Fire Titan tearing through the volcanic wall to wage war on your players.  Welcome to the Demon Arena!!!
Credit to Brennan Lee Mulligan dreaming up the original encounter and the great Rick Perry, the Art Director of this project!  As always, it is an honour to work with the Dimension 20 Team! 🙏🏾
If you use this build, consider sharing your beautiful screenshots in The BrotherHanan Discord Server!  We LOVE seeing what you've come up with!
🧡 ENJOY EXCLUSIVE BUILDS ON PATREON:
ㅤ  Patreon.com/BrotherHanan  ⬅
🐇 BUYING TALESPIRE? Consider my link below– I'll get a small commission
ㅤ  Nexus.gg/BrotherHanan  ⬅
📺 YOUTUBE: YouTube.com/BrotherHanan
🔴 JOIN TWITCH: https://Twitch.tv/BrotherHanan
💬 JOIN DISCORD: https://Discord.gg/dbfQdRP47v
🐤 JOIN TWITTER: https://Twitter.com/BrotherHanan
LINKS TO MORE D20 BATLLEMAPS:
• 🏫The Aguefort Adventuring Academy, BrotherHanan (unofficial)
• 🗻The Mountain Pillars, The Lava Pillars, BrotherHanan
• ⚓The Giant AirShip, BrotherHanan
• 🌋 The Volcano Arena, Demon Arena, BrotherHanan
• 🌿The Earth Arena, BrotherHanan
• 💀Necropols Collection, Istallri
Sample Collections/Campaigns that include this slab