Curse of Strahd – Werewolf Den – Game Ready
Board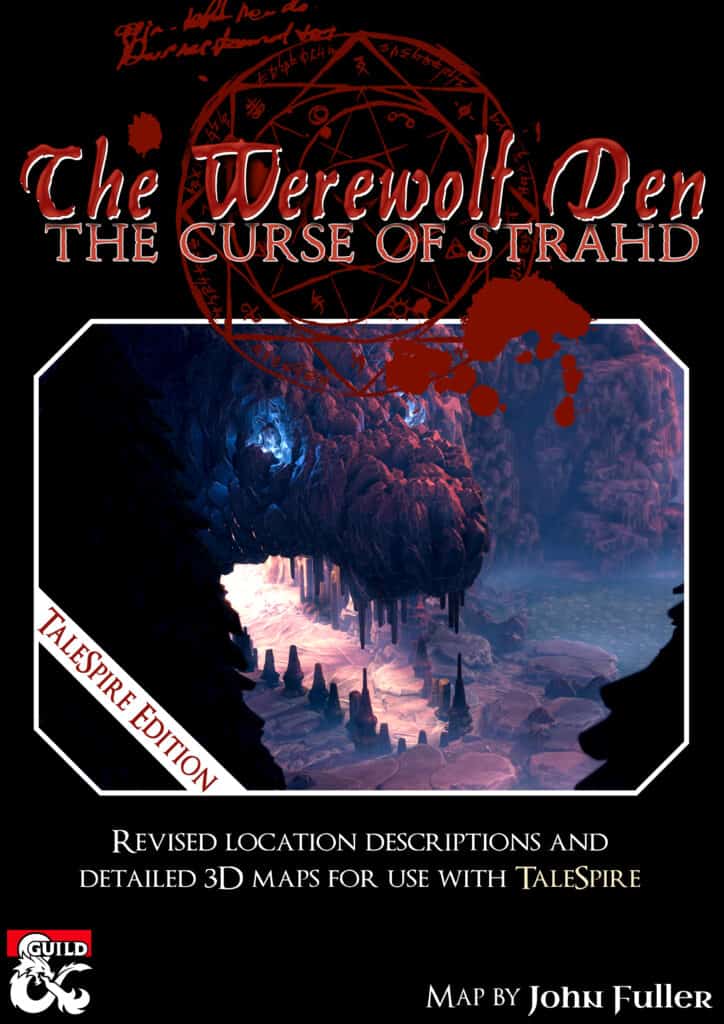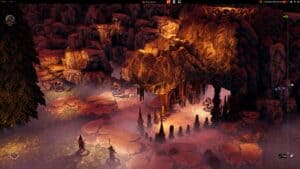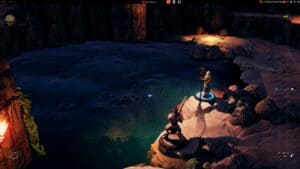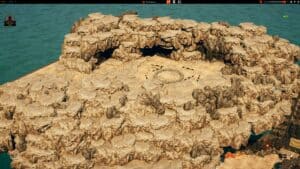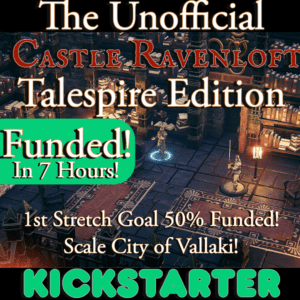 Author:
Demongund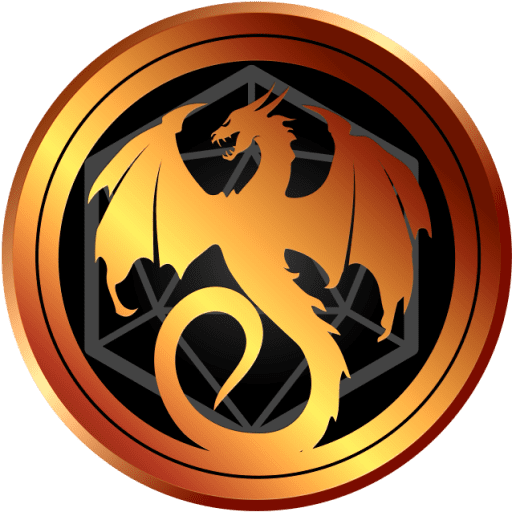 TaleSpire Version: EA - Chimera
Created On: March 22nd, 2022
Last Updated: January 19th, 2023
Virtual Tabletop Journey, and
all Demongund patrons
present the iconic Curse of Strahd – Werewolf Den recreated for use in TaleSpire! With only a few quick copy/pastes, your adventurers can track their quarry to its werewolfy lair! 🐺
Board Versions
This page has the import link for the Game Ready version (hide volumes hidden)
Here is the Hide Volume Revealed version

talespire://published-board/V2VyZXdvbGYgRGVuIC0gSFYgUmV2ZWFsZWQ=/49ebf9c74528f9055155babac5833a61
HUGE THANKS TO COLLABORATORS!
If you enjoyed the map, please consider
becoming a patron
so I can continue to provide high quality maps for the community!
Sample Collections/Campaigns that include this slab