Capital Prison
Board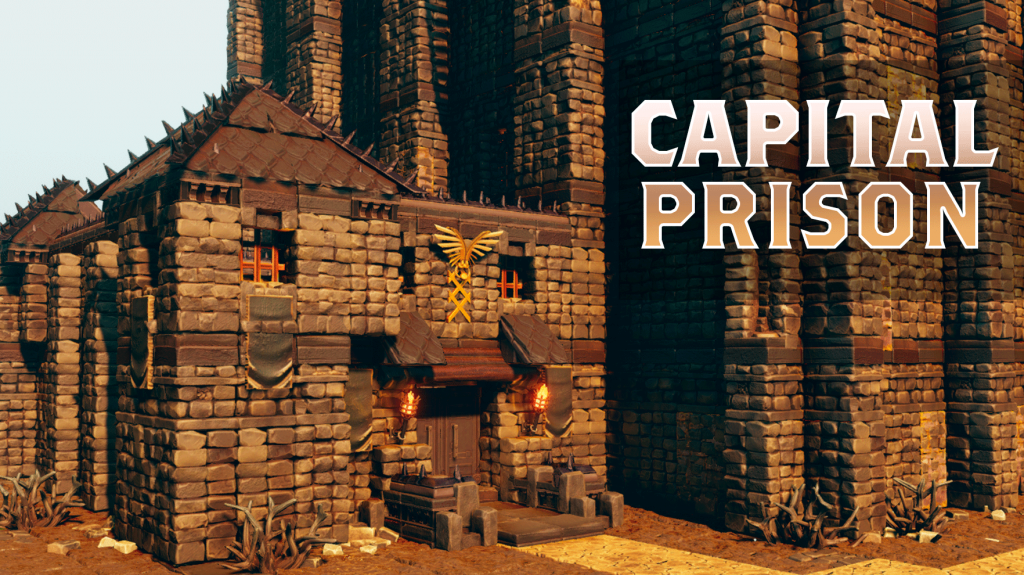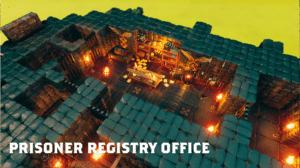 TaleSpire Version: EA - Chimera
Created On: October 9th, 2021
Last Updated: October 9th, 2021
Eight story prison complex with clearly divided levels and two main entrances.
Designed to work as both a break-out and break-in scenario with multiple opportunities to escape or infiltrate the massive tower.
Basement – Dungeon
Sewage and "interrogation" chambers.
First floor – Low security floor and court yard entrance
This floor is used for shorter stays and prisoners deemed low risk. The outside has a small area for receiving goods and allowing prisoners the occassional stroll.
Second floor – Main entrance and court yard exit
If there was such a thing as the "main floor", this would be it. Each side has an entry point. The front doors are where prisoners typically enter before they head left and get registered at the main office. On the opposite side of the office you'll find two rooms reserved for visitors as well as a direct drop to the interrogation cells.
Third floor – Sleeping chambers
Nothing too spectacular here, but in addition to normal cells you'll find sleeping chambers for the guards and the "treasury" where most belongings of prisoners are stored.
Fourth floor – Kitchen
Want to slip some sleeping potion into the guard's lunch? This is the floor to perform that task. The front tower rooms allow for alternative routes between the floors.
Fifth floor – Prison cells
Nothing on this floor to identify it other than an office, or holding cell for a high-profile prisoner. Could be either. You'll also find the doorway that leads to the "secret" floor here.
Sixth Floor – The sixth floor does not exist.
The first rule of the sixth floor is that we do not talk about the sixth floor. If there was such a thing as the sixth floor it's unclear what goes on there and who'se held there in magic-proof cells. Rumors speak of a secret entrance somewhere.
Battlements – High-profile prisoners
In addition to a small office, this top floor holds three rather decorated cells equipped to hold nobles, aristocrats and officer's of rival kingdom's.
Hope you get to use it in a campaign! Would love to hear about it if your players get to try it out.
Notice:
Two atmosphere markers are available in DM view for inside and outside moods. (Hit TAB).
Each floor is clearly divided so you can reveal each part without too much fuzz.
Find me on Twitch as Lemurian_Settler for your next adventure.
Sample Collections/Campaigns that include this slab