Vocath's Base
Board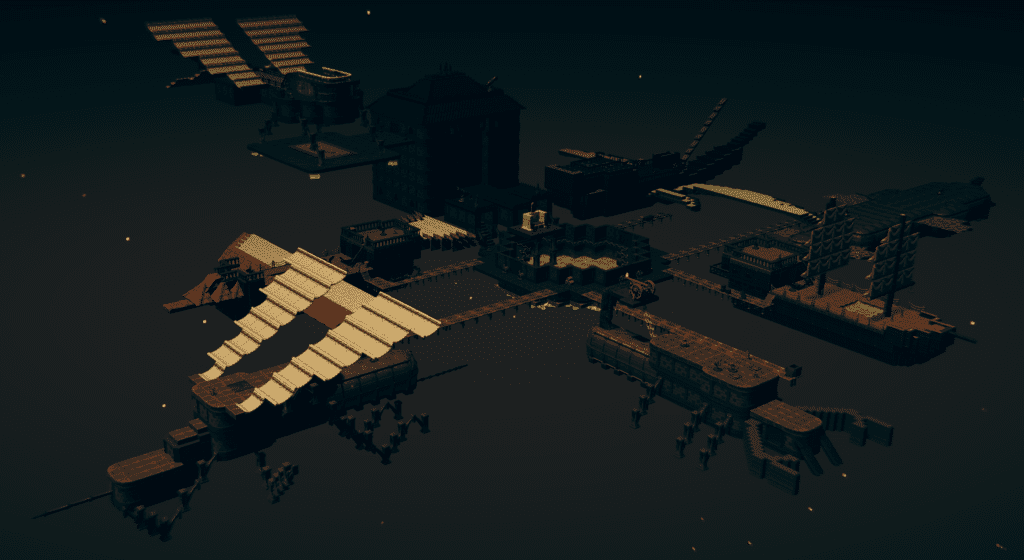 TaleSpire Version: EA - Chimera
Created On: November 30th, 2022
Last Updated: November 29th, 2022
From the Spelljammer campaign, Light of Xaryxis.
Vocath's Base is composed of his floating space base, with fighting arena.  There are seven docks, each with it's own ship (Damselfly, Shrike, Scorpion, Wasp, Lamprey, Space Galleon, and the player's Living Ship)
Damselfly, Space Galleon directly from https://talestavern.com/slab/spelljammer-ship-board/
Shrike, Wasp and Scorpion modified from the same board.
Living Ship from https://talesbazaar.com/prefab/2548
Star Moths from https://talestavern.com/slab/starmoth/
Sample Collections/Campaigns that include this slab