Spelljammer's Squid Ship
Slab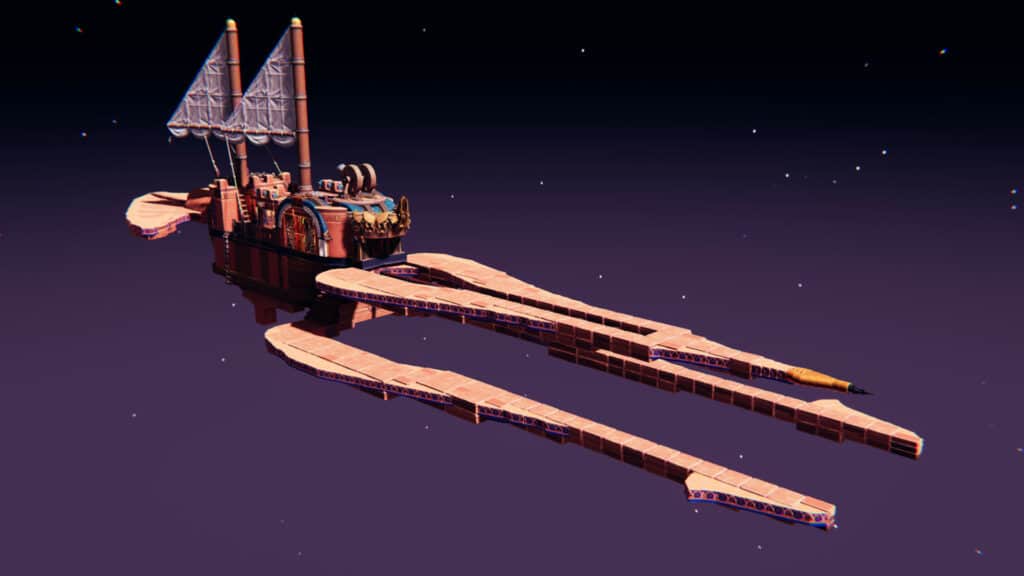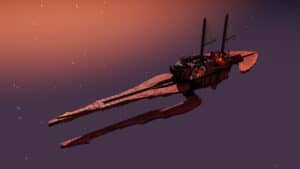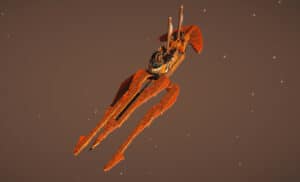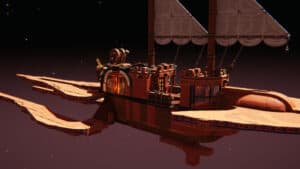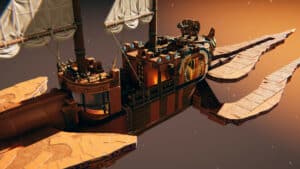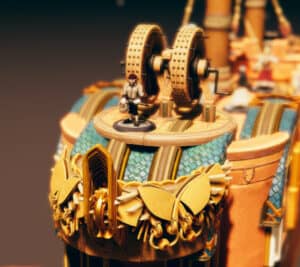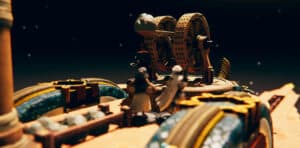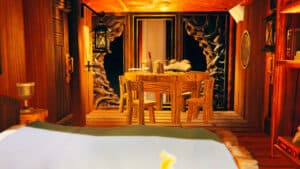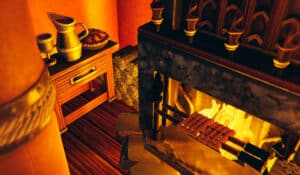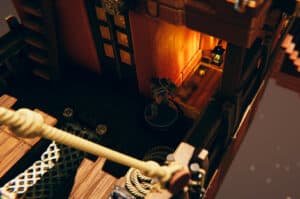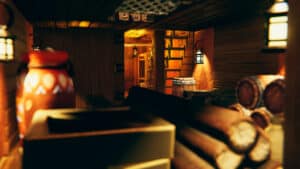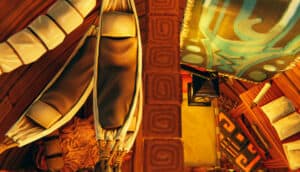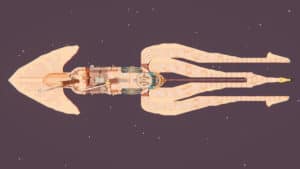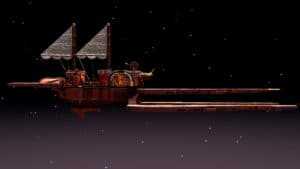 TaleSpire Version: EA - Chimera
Created On: May 12th, 2023
Last Updated: May 24th, 2023
The classic Squid Ship of the Spelljammer setting, this was a relatively straightforward build once I decided to ignore the many .12 tiles lining the cargo bay.  There is some room sacrificed there, but on the plus side, it's no longer an ugly prop-filled nightmare hellscape there.  The official floorplan actually has (in effect) 3 Storage tiles, so that's been reduced to the 1 larger storage next to the Captain's Quarters, and the other less-than-a-tile storage rooms have been turned into cupboards.  The design is altogether quite lean and fit pretty well onto the official specs, although you may find the floorplan a bit narrower than the official one, due to the official floorplan having paper-thin walls and a high volume of tiny closets.  Enjoy!
I've been wanting to make this one since the start, but I think it's important for a good workflow to not blow your passion on the "fun" things first.  Next I reckon I'll do the Scorpion, Flying Fish, or perhaps Wasp, since those all look like torture. 💪
5/13/23 update:  Added horn pillar arches around "eyes" to reduce whiteness, added more props around lower tentacles to increase roundness.