Noble's manor and city district
Board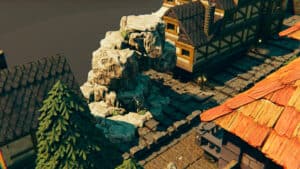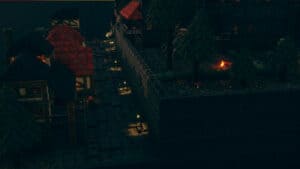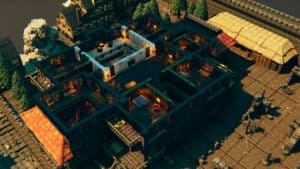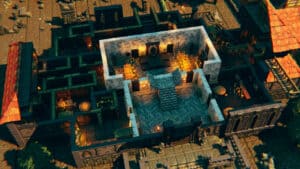 TaleSpire Version: EA - Chimera
Created On: December 29th, 2022
Last Updated: December 28th, 2022
Noble's manor in a city district. Manor complete with 4 noble family rooms, guest rooms, servant's quarters; and outside stables, strange ruins, a rock formation that looks like an elemental from ages past, and a few streets that lead to the manor.
Look for hidden volumes under the manor.
The slab for the manor only (from me) can be found here https://talestavern.com/slab/nobles-manor/
The map used to make the manor only is taken from the (excellent) free 2D maps page from Tom Cartos. 
Credits to Azaron for their chandeliers https://talestavern.com/slab/collection-of-chandeliers/
Credits to mjegs for their Houses https://talestavern.com/slab/modular-city-buildings/
Credits to Fetishbob for their: