Monasterio de Methnos – Methnos monastery.
Slab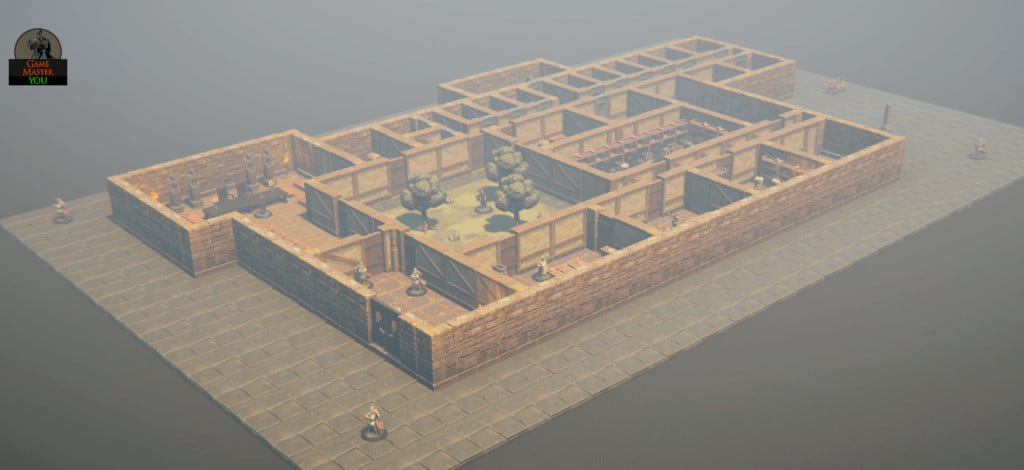 TaleSpire Version: Beta - Dragon
Created On: April 27th, 2020
Last Updated: April 27th, 2020
Monasterio de Methnos en la ciudad de Azur. Escenario de la Parte 1, "Locura en las profundidades", de la campaña "La conjura del Renacer" del juego organizado de "El Resurgir del Dragón". Usado como sanatorio mental para aquellos no aceptados por la sociedad. Cuenta con una habitación secreta que da acceso a unas antiguas ruinas abandonadas de una antigua civilización.
Methnos monastery in the city of Azur. Scenario of Part 1, "Madness in the depths", of the campaign "The plot of the Rebirth" of the spanish rpg game "El Resurgir del Dragon". Used as a mental sanatorium for those not accepted by the society. It has a secret room that gives access to some abandoned ruins of an ancient civilization.