MCDM Flee, Mortals! Against The Horde Scenario – Ready to Play
Board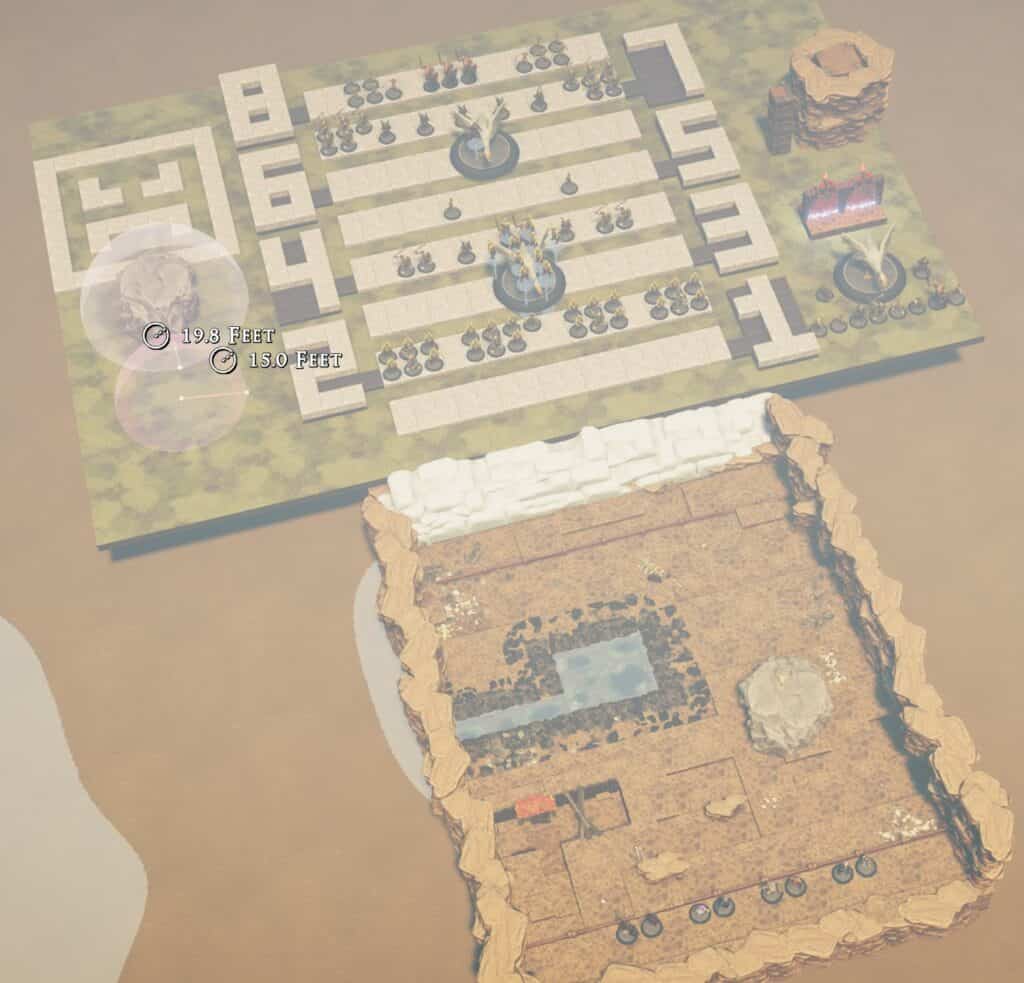 TaleSpire Version: EA - Chimera
Created On: December 13th, 2022
Last Updated: December 12th, 2022
The endless orc horde scenario from MCDM's Flee, Mortals! Pre-release Packet 1, ready to load and play!
 To get the rules and monsters for the scenario, preporder MCDM's Flee, Mortals! book – it's really good (I'm not affiliated, I just like it)
https://mcdm-monster-book.backerkit.com/hosted_preorders
The majority of the assets come from these creator's versions –
MCDM – Against the Horde – Tales Tavern
MCDM: 𝙁𝙡𝙚𝙚 𝙈𝙤𝙧𝙩𝙖𝙡𝙨! Against the Horde encounter recreation. – Tales Tavern
I added numbered sets of the enemies that spawn round-by-round, ready to be dragged all at once into the designated zone in front of the fog using Group Movement.
I also included visual reminders of the events that occur at the beginning of each round, and male and female mini options for the four preset character classes so that it's as quick to start as possible.
Note that there's a hide volume covering all of the enemy spawning locations, I suggest activating it before players join