Guards HQ and a tavern (inspired by Divinity OS2)
Slab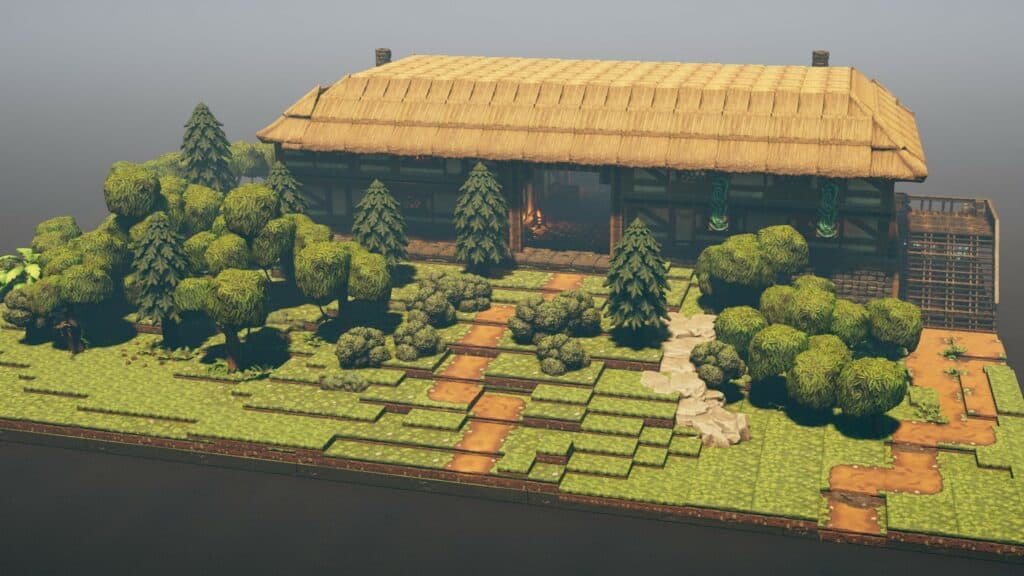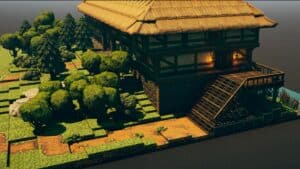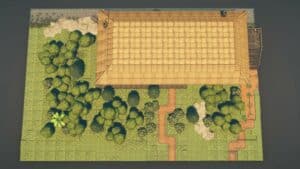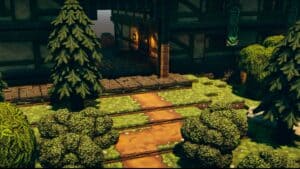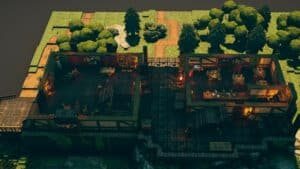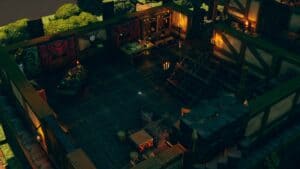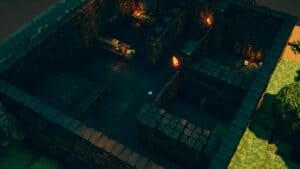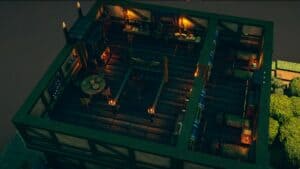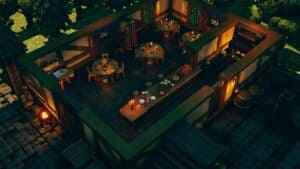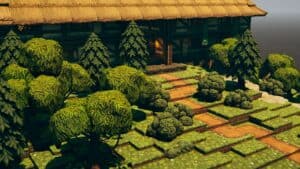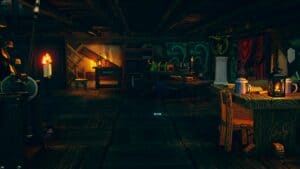 TaleSpire Version: EA - Chimera
Created On: December 14th, 2022
Last Updated: December 14th, 2022
This slab is inspired by Divinity Original Sin 2 Driftwood tavern and magisters' headquarters. 
It has a two-floor tavern: the first floor is for dining, and the second provides a few rooms. The tavern has a backdoor and an outside staircase leading to the living area. 
The second build is barracks/HQ for guards. It has two floors and a basement (that serves as a jail). The first floor is a reception and an office for higher ranks. The second floor has living and study areas and barracks for guards. 
Both buildings are connected with a common roof and face a river on another side. On the front of the buildings is a little hill you need to climb to access the facilities. And a little forest area.
Credits for the used slabs: 
Population – Tree combo 01 (flat bottom)