Four Pines Inn
Slab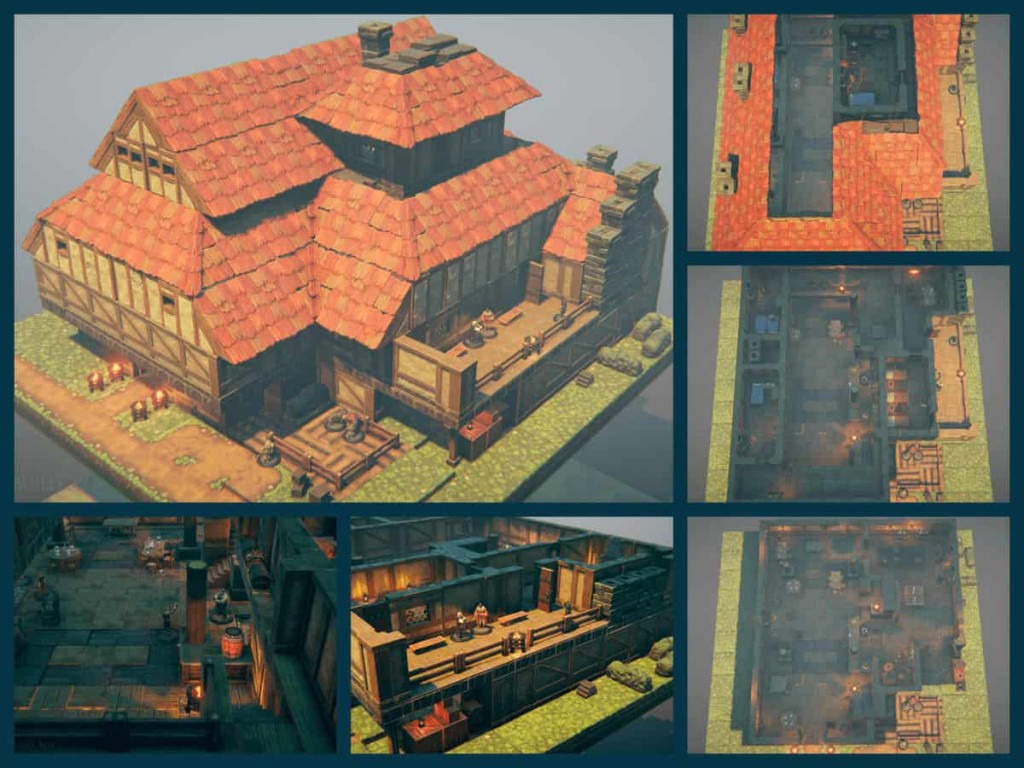 TaleSpire Version: Beta - Dragon
Created On: June 8th, 2020
Last Updated: June 10th, 2020
24×24 inn & tavern with 3 stories, 2 balconies, and a cellar underneath the bar.
At the Four Pines Inn guests from all stations are welcome. From the
road weary short on coin, to the noble and their entourage, to one seeking solitude, the Four Pines has a place for you. Rest, eat, and tell us of your travels.