Elevation Guide – Underworld
Slab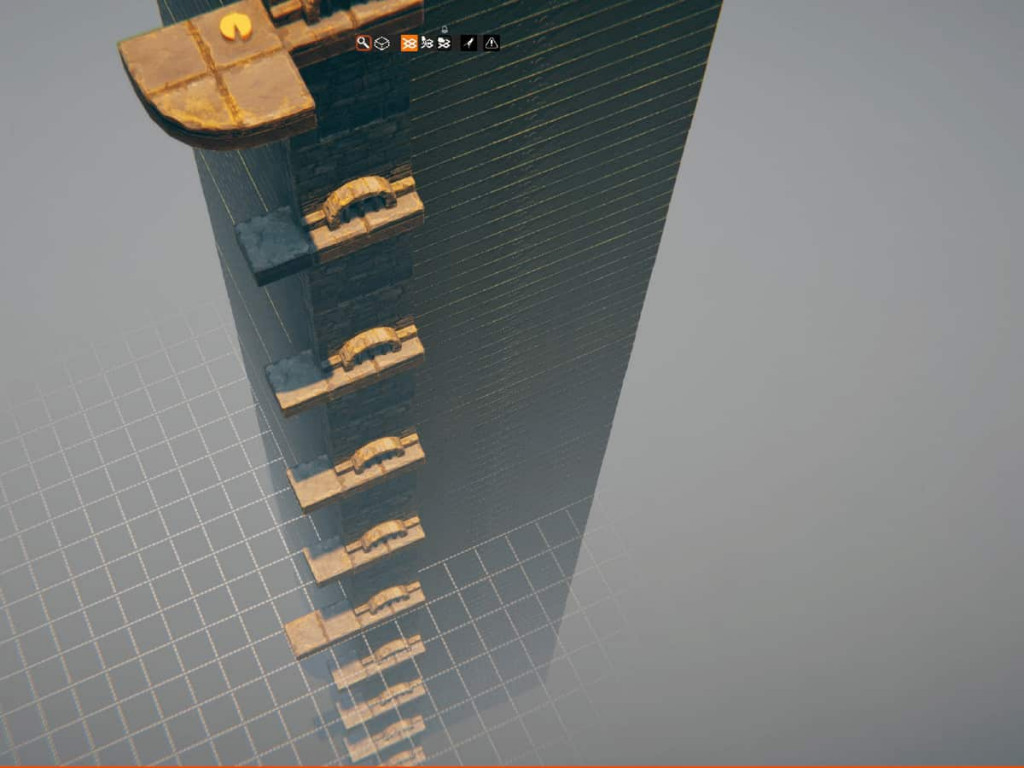 TaleSpire Version: Beta - Dragon
Created On: June 8th, 2020
Last Updated: June 10th, 2020
Elevation guide calibrated for subterranean levels. Two sets of demarcations: levels 1 wall high and levels 2 wall high. In the second set one level is 10 tiles tall: 1 floor + 2 walls + 1 spacer; each floor aligns with every other floor in the alternate demarcation.
See also "Elevation Guide (Overworld)" (
slab
).
Screenshot above reflects an earlier revision with only a single set of the 2-wall-high demarcation.
Sample Collections/Campaigns that include this slab