Curse of Strahd – Burgomaster's Mansion
Board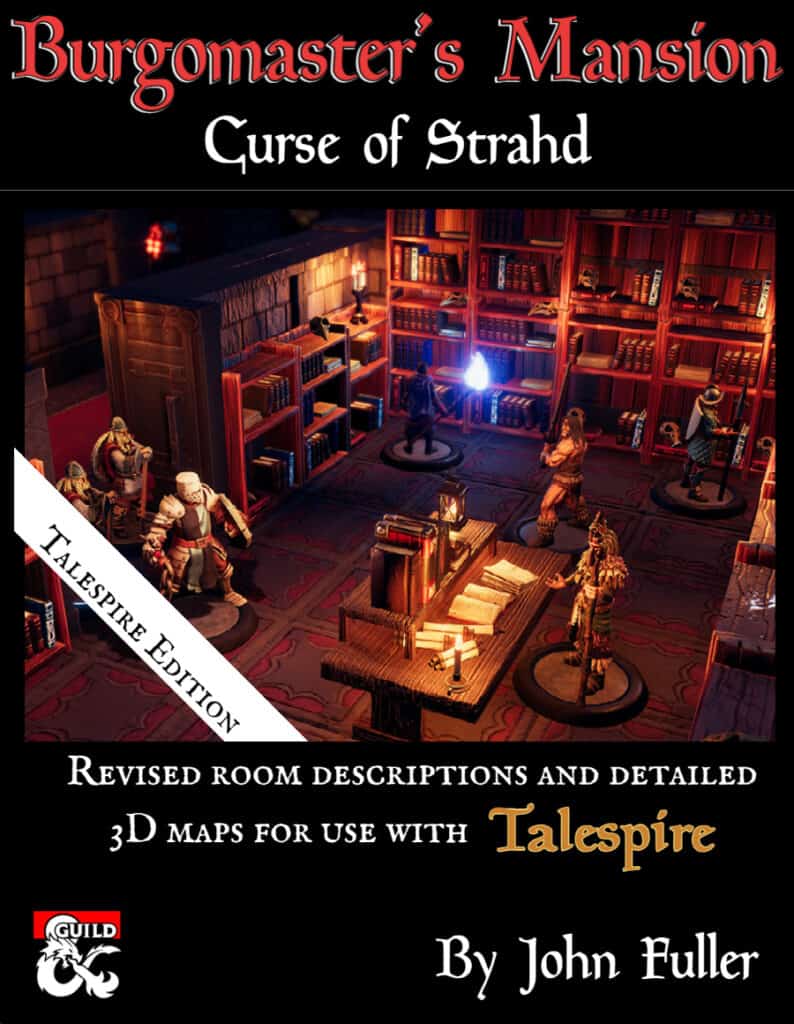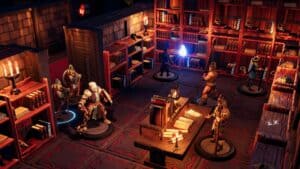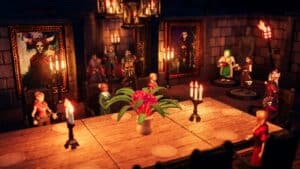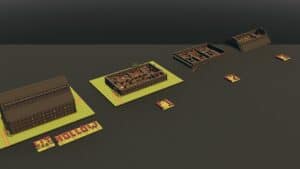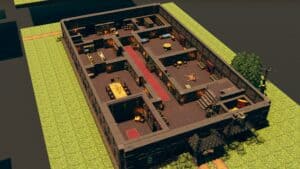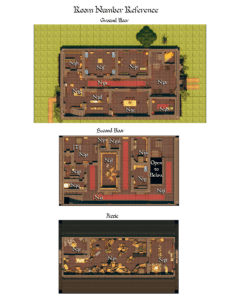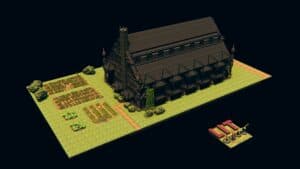 Author:
Demongund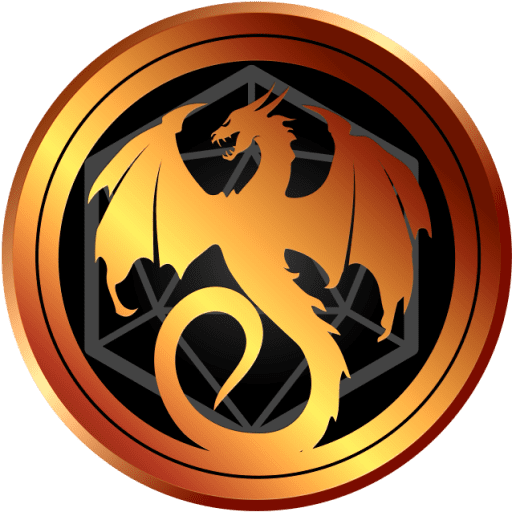 TaleSpire Version: EA - Chimera
Created On: September 30th, 2022
Last Updated: October 4th, 2022
Virtual Tabletop Journey presents the iconic Curse of Strahd – Burgomaster's Mansion recreated for use in TaleSpire!
This version of the map is the full artistic version which I do not recommend be used for actual play! Practical play is what the Game Ready versions are made for 🙂
Variant Maps!
[Board] Burgomaster's Mansion – Full Artistic – Hide Volumes Revealed (this board)
Please visit the product page at DMsguild.com to Pay What You Want (defaults to free) for a full PDF containing alternate room descriptions, assembly instructions and other board information. The book contains revised room descriptions which enhances the original Curse of Strahd module, which you must obtain separately. If you are just starting your campaign, I also recommend getting a Guide to the Curse of Strahd campaign. The book includes…
20 rooms with revised descriptions
Full color, orthographic, reference maps for room identification
Details about the challenges of converting 2D maps to 3D
Instructions for using hide volumes and smoothly transitioning players through the map
If you enjoyed the map, please consider becoming a patron so I can continue to provide high quality maps for the community!
Credits
A huge thanks to Heimdahlr (core floor layout) and PrincessPOPcorn (room detail).
Sample Collections/Campaigns that include this slab