Crypt – Trial by Fire
Slab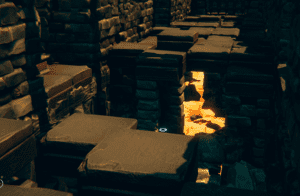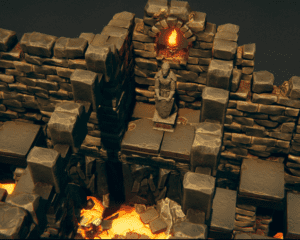 TaleSpire Version: EA - Chimera
Created On: January 15th, 2023
Last Updated: January 15th, 2023
Trapped Corridor with Lava pit underneath from my Forest Crypt Map.
Will the floor hold, are they setup to fall? Will the statues come to life and attack the players as they cross the room? Opening the room could set off a timer that closes the far exit making the player race across the corridor. 
I'll leave that up to you.